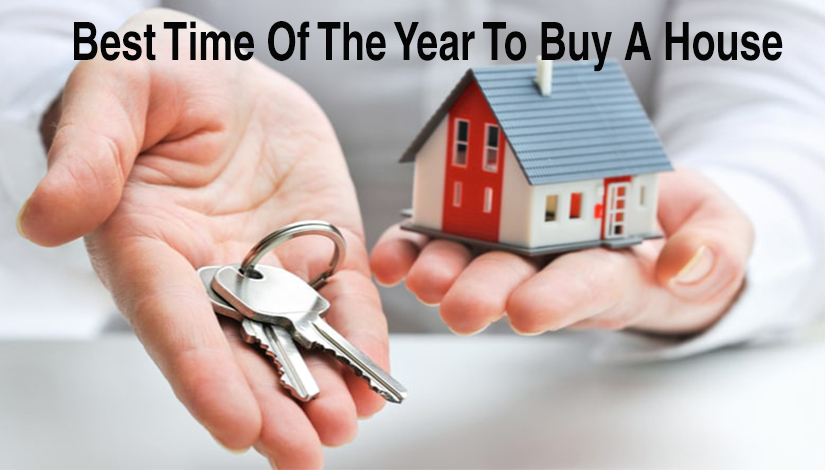 When Is The Best Time Of The Year To Buy A House?
Winter is likely to be the best time of the year to buy a home if you're primarily considering its price. I would certainly not say that property prices will go down by the end of the year, instead of by the closing of the year builders approach with offers & discount which will help homebuyers.
In other ways, the best time to buy a home depends on what you want. Given below are some points that you must consider while choosing your dream property.
Widest Choice: There are ranges of options you'll get in the housing market while haunting for a home but you have to choose the right one which will suit your lifestyle, family and your budget.
While shopping home, buyers always give priority to their prime needs and some basic amenities along with the wish to live in secure premises as well as locality.
Best Deal
Budget is prime in home buying, your credit score will decide how much you can spend on your dream property. There are many affordable as well as luxury projects in the market, if you follow an extravagant life then you can go as per your balance.
And if you are quite concerned about money then, worry no more as
builders always come up with offers & discounts in festive seasons where you can book your dream property.
Can we follow all these tips while buying home in urban areas? Is it effective?
Yes, you can follow these tips in the urban areas too and in my point of view reputed developers always approaches various residences option with mind-blowing amenities studded in a project. Along with this, they bring the best deals which I've mentioned before. So surely, you can find out your home between myriads of options they provide. Also, buying home from a reputed builder means you are getting what they are promising to serve you.
Now, we are at the end of 2021 and a brand new year is ahead, people make resolutions, hang out in new places, do parties and there are a lot who things to do. All plans to celebrate the new year in a new way.
Haven't' made plans yet?
Then, make plans with a new home, a new address DLF One Midtown where you can celebrate the upcoming new year with a new vibe.
A Premium Residential Complex on Shivaji Marg In Central Delhi's Moti Nagar
Offers 2, 3 and 4 BHK luxury homes
Modern accommodations & lifestyle amenities
100 acres sustainable living
Lush views around
Gated community
Convenient location advantages
Safe neighborhood, close to medical and other assistance
Metro nearby (Moti Nagar Metro Stations)