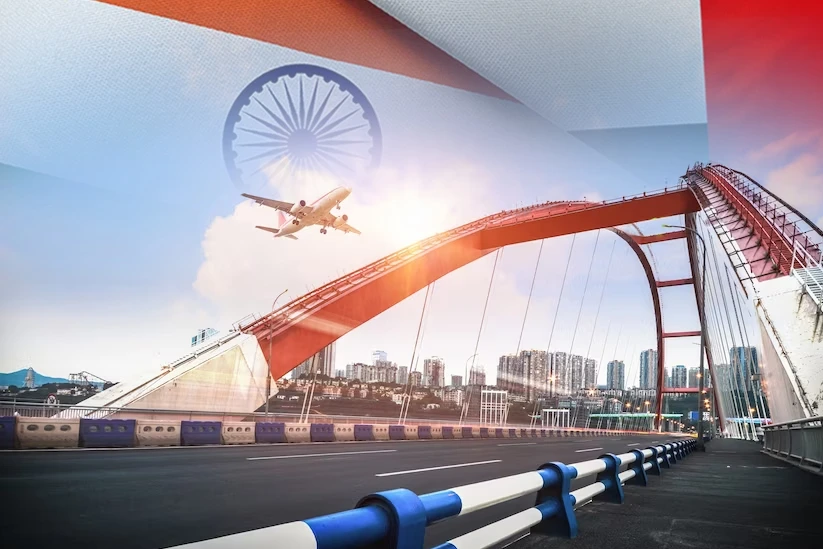 Moving To Dubai From India: Things to Know
People from India are attracted to Dubai due to its booming economy and high quality of life. However, moving to Dubai from India can take a lot of work. There are various factors to consider, including visa requirements, housing, and cultural differences. Read on for an overview of the compelling reasons to move to Dubai and the essential information before relocating to Dubai from India.
Reasons To Move to Dubai
Dubai is a vibrant and cosmopolitan city located in the United Arab Emirates. It is a global hub for business, finance, tourism, and culture and is home to some of the world's most iconic landmarks. With its stunning scenery, dynamic economy, and year-round sunshine, it is no wonder why many people choose to move to Dubai. Here are some top reasons why moving to Dubai could be an excellent decision for you.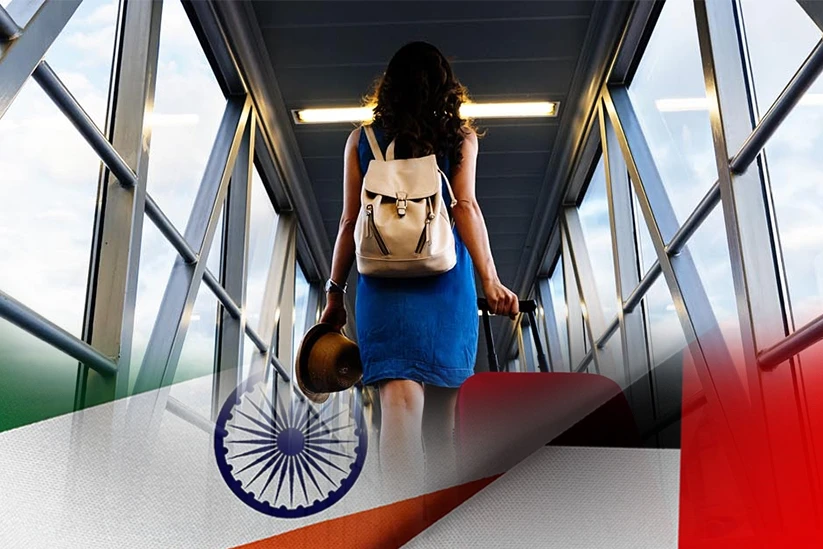 Amazing Job opportunities
It is no wonder the tiny desert city of Dubai is becoming an increasingly popular destination among job seekers.
The city has abundant job opportunities, from finance and banking to technology and engineering. With its rapidly growing economy, the city is among attractive destinations for foreign investors looking to expand their business operations.
Dubai also offers several incentives for entrepreneurs looking to establish a business in the city. For starters, one of the most attractive incentives is the low corporate tax rate, one of the world's lowest. Furthermore, the city also offers many incentives for foreign investors, including tax-free zones and special visa arrangements.
There's no income tax.
When people consider relocating to another country, the prospect of no taxes is often a major deciding factor. Many of us have heard of the numerous benefits of living in Dubai, yet one of the most appealing reasons is that Dubai has no income tax. This means that the money you make is the amount you get to keep without paying any income tax.
Tax-free income also means saving money and enjoying a higher quality of life. This money can be used to buy property, start a business, or even travel worldwide. You could also use cash to pay off debts or save for a rainy day.
In addition, the lack of income tax in Dubai makes it a great place to retire. You can live in Dubai and enjoy the benefits of no income tax while still having the security of a retirement fund. Thus you can take advantage of the numerous tax benefits of investing in Dubai while enjoying a more relaxed lifestyle.
Undoubtedly, Dubai's lack of income tax makes it an attractive place to live and work. With its booming economy, low cost of living, and numerous other benefits, Dubai is an ideal place to relocate.
People Speak English
Moving to Dubai from India to pursue a career in the English language may seem strange, but it is becoming increasingly popular. The United Arab Emirates, or UAE, is an attractive destination for many people looking to work abroad, given its relatively high wages and vibrant job market.
English is an essential language in the UAE, which also makes it an attractive destination for those looking to learn and use it professionally. English has been a lingua franca in the region for centuries, and its use has grown significantly in the UAE in recent years. In Dubai, English is the official language of influential organizations, and numerous companies require their employees to have a high level of proficiency in the language.
This means that those looking to take advantage of the many job opportunities in Dubai must have a good command of English. It is more than just the business world embracing English in the UAE. English is becoming increasingly common daily, and English-speaking schools are becoming commonplace.
In addition, English is also the language of instruction in many universities, and several universities offer English courses in Dubai. Several schools and universities offer courses in English and a wide range of job opportunities for those with a good command of the language.
With its warm climate and stunning beaches, Dubai is the ideal place to pursue a career in English. Those looking to learn and use English in their professional life will find several opportunities in Dubai, making it the perfect destination for those looking to make a career out of the language.
It's a very safe place to live.
Being one of the most famous cities globally for ex-pats, Dubai offers a unique wealth of opportunities for people looking to change their lives. The city is renowned for its vibrant culture, luxurious lifestyle, and tax-free salary packages, as well as its year-round sunshine and world-class infrastructure. But what makes Dubai such a safe place to live? The security and safety of Dubai are of paramount importance to the government, and the city takes the issue of safety very seriously.
Dubai has some of the most advanced security systems in the world, and the police force is highly trained and well-equipped to deal with any situation. The city has CCTV cameras everywhere, and the police regularly patrol the streets.
Dubai also has a zero-tolerance policy regarding crime, and the system is designed to ensure that anyone committing a crime is dealt with swiftly and harshly.
Another major factor in Dubai's safety is the culture of respect and tolerance embedded in society. Dubai ensures that people from all backgrounds and religions live peacefully to maintain being a diverse city. This diversity creates a feeling of safety and security among the people, and the government actively encourages this culture of acceptance.
Low Transport Costs
Advances in technology and transportation have allowed people to move to different parts of the world in search of new opportunities and experiences. In particular, the low transport costs from India to Dubai have made this move an attractive option for many.
The cost of living in Dubai is generally much lower than in India, and travel costs are no exception. Flights from India to Dubai are some of the most affordable in the world, with tickets often costing less than $200.
This makes it easy for people to move without breaking the bank. In addition to the low transport costs, people choose to move from India to Dubai for several other reasons. The city offers a vibrant and diverse culture, with many activities and attractions. The job market is also booming, with hundreds of international companies offering competitive salaries. And, of course, the beautiful weather and stunning landscapes make it a great place to live.
The low transport costs from India to Dubai have made it easier for people to move, but there are plenty of other reasons why this is becoming a popular option. If you're looking for a new home, why not try Dubai?
Female-friendly
As a woman, it's natural to feel apprehensive about relocating to a new place, especially when it is somewhere outside your own country. Dubai is a vibrant city with a diverse population and unique career opportunities. But beyond that, it's a city that's incredibly female-friendly. From the government's initiatives to promote gender equality to the increasingly progressive attitudes of the locals, Dubai is a city that truly values the contributions of women.
One of the biggest reasons women are drawn to Dubai is its safety. Strict laws and regulations are in place to ensure women's safety in the city.
Dubai also has a well-developed transportation system, including the Dubai Metro and Dubai Tram, which makes it easier for women to travel around the city without feeling unsafe.
The town also offers many opportunities for women to pursue their career goals. Plenty of companies are actively seeking to hire women, and the government is doing its part to encourage more female representation in the workforce.
In addition, the city offers a wide range of social activities and cultural events in that women can participate. From the Dubai Shopping Festival to the Dubai Food Festival, there are plenty of opportunities for women to enjoy the city's vibrant culture.
Dubai is an excellent place for women looking for an enriching and vibrant environment to live and work in. With its emphasis on gender equality, safety, and career opportunities, Dubai is the ideal destination for women seeking a safe and stimulating place to call home.
Good Education
Regarding education, India and Dubai are two countries with very different approaches. India is a traditional and culturally diverse country with a strong emphasis on education in all its forms. On the other hand, Dubai is a rapidly developing country with a modern approach to learning.
Dubai is an excellent option for those seeking a quality education and a bright future. The city offers a variety of educational opportunities, from top-tier universities to international schools. In addition, the cost of living in Dubai is much lower than in India, making it an ideal option for saving money while studying.
The education system in Dubai is highly advanced, with an emphasis on technology and innovation. Students can choose their preferences from various programs, including business and engineering. In addition, the city is home to a wide range of international schools, offering students the chance to learn in a global environment.
In addition to its educational opportunities, Dubai is also a great place to find employment. The city is home to many multinationals, providing a range of jobs for those with the necessary qualifications. Furthermore, the city has a vibrant economy, with a growing number of start-ups and tech companies.
This means those with the required qualifications will likely find a job quickly and easily. Finally, Dubai is an attractive destination for those pursuing higher education. There are several world-class universities in the city offering courses in a range of disciplines. Furthermore, several scholarships are available for those who wish to study abroad in Dubai.
So, if you are looking for quality education and a bright future, Dubai is an excellent option. With its advanced education system, lower cost of living, and vibrant job market, the city is a perfect choice for those looking to move from India.
Islamic but the most tolerant region in the Middle East
If you're looking for a new home in the Middle East, you can't go wrong with Dubai. It is the most vibrant, exciting, and welcoming place, and its reputation as a tolerant and open-minded city makes it an ideal destination for those of all faiths and backgrounds. Dubai is an Islamic city built on tolerance and respect for all. It is one of the few places in the Middle East that openly embraces the diversity of culture, religion, and lifestyle. As a result, it is a place where people of all backgrounds can feel safe and comfortable.
One of the most appealing aspects of Dubai is that the city is very open to different cultures. Many ex-pats from India, the UK, and other countries have found a home in Dubai, where they are welcomed with open arms.
As a result, this has created a unique, multicultural society home to people worldwide. Furthermore, the city is known for its tolerance and respect for religious diversity. People of different faiths can practice their religion without fear of discrimination or persecution.
This is incredibly important for those looking to move from India to Dubai, as India is not known for its religious tolerance. Finally, Dubai is a highly safe place to live.
There is a strong police presence, and crime is extremely low, which makes it an excellent choice for those seeking a safe and secure living place. Overall, Dubai is ideal for those looking to move from India to the Middle East.
It is a vibrant, open-minded city full of opportunity and known for its tolerance and respect for different cultures and religions. It is also among the safest places to live in the Middle East. Thus, Dubai is worth considering if you're looking for a new home in the Middle East.
Things that you should know before moving to Dubai
If you plan to move to Dubai, you have probably heard all the fantastic things about this city. From its luxurious lifestyle to its booming economy, Dubai is an exciting place to live. So you've decided to move to Dubai, the city of dreams, and you're looking for tips on what to expect. From paperwork to safety, here is the critical information you need to transition to this fantastic city.
Paperwork: Before you can do anything else, you must apply for a visa to UAE. There are various types of visas depending on the purpose of the visit, such as a tourist visa, a work visa, a student visa, or a visit visa. Once you have your visa, you are required first to register yourself with the local immigration office, followed by obtaining a residence permit.
Finding Accommodation in Dubai: Finding a place to live in Dubai can be tricky. The city is known for its high cost of living, and most accommodation is expensive. As such, it's essential to research and finds the best deal for you. However, you can consider areas like Dubai Marina, Downtown Dubai, and Jumeirah Beach Residence, as they are known for their high-end living.
Renting a Property in Dubai: If you're looking to rent a property in Dubai, you should know a few things. Firstly, you must fill out a rental agreement and provide the necessary documents, such as a passport and proof of income. Secondly, you must pay a security deposit, usually equivalent to three months' rent. Finally, you must pay a few fees, such as registration and agency fees.
Buying a Property in Dubai: Buying a property in Dubai is a great investment opportunity, but knowing the hidden costs is essential. For example, you must pay a 4% transfer fee, a 2% registration fee, and a 3% property tax. Additionally, you must pay a down payment of at least 25% of the total cost.
Getting Around in Dubai: Dubai has an excellent public transportation system, making it easy to get around. The city has buses, trams, metro, and taxis, so you'll never be stuck for transport. Additionally, you can rent a car if you prefer to drive yourself.
Rules and Regulations: Dubai has a few rules you should know before moving. Firstly, all visitors must dress modestly in public places. Additionally, alcohol consumption is only allowed in certain areas, and illegal drugs are strictly prohibited. Finally, it's important to remember that public displays of affection are not allowed.
Weekends are Friday & Saturday: In Dubai, the weekend is Friday and Saturday. This means that most places will be closed on Sunday and Monday. However, some areas will be open on Sunday, so it's always best to check beforehand.
Tuesday Nights are For Ready: Every Tuesday night in Dubai is a special night known as 'ladies' night.' As the name suggests, it's a night for ladies to come out and enjoy complimentary drinks and discounts at various restaurants and bars in the city.
Prepare for the heat: Dubai can get extremely hot in the summer, so preparing for the heat is essential. It is highly advised to wear light, breathable clothing and use sunblock to protect your skin from the sun. Additionally, it's necessary to stay hydrated, and you must avoid being outside during the hottest part of the day.
Conclusion
Overall, moving to Dubai from India can be an exciting and rewarding experience. Still, it is essential to understand the culture and the practicalities of living in Dubai before moving. Dubai is among the ideal places to live and work and has many advantages, but knowing the risks and challenges of moving to a new country is crucial.
To ensure a successful and enjoyable experience in Dubai Visit Dubai Housing. Here you must be prepared and take the necessary steps to ensure a smooth transition. Moving to Dubai is a big decision, but it can be an enriching experience. With some preparation, you'll be ready to take on the city of dreams. Good luck!