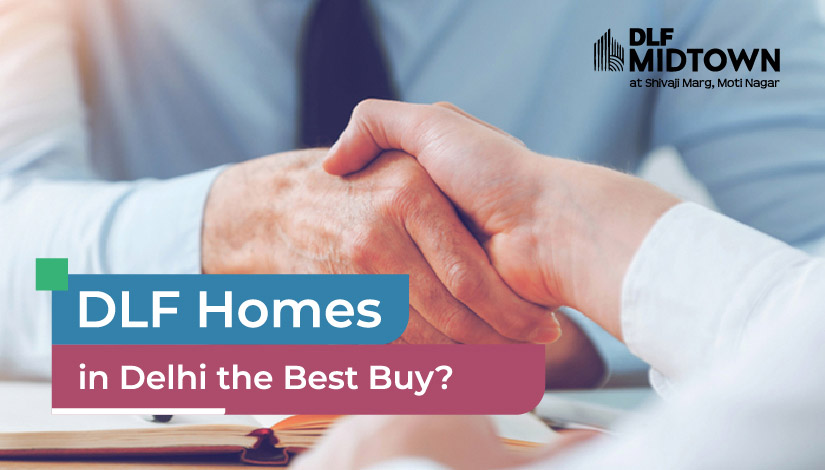 What Makes DLF Homes In Delhi The Best Buy?
When medical infrastructure was collapsed due to the second wave of Covid in Delhi, just the walls & roof of our homes provided us the safety we required. In the past few months, everyone has realized why we need our own home, no matter big or small. On the other hand, buying a residential property is a real estate investment as well. So, just buying a residential property should not be a consideration but buying a home with every amenities, service & and convenience.
Delhi is often said to be "Dilwallon ki Delhi" but with the rising population and rapid infrastructure developments, this statement needed to be preserved. And the favorable thing is that this statement was certainly preserved by 70+ years old DLF Developer. Continuously from 1946, DLF Developer has held this responsibility by presenting luxury homes with the best amenities, green neighborhoods, and happy surroundings to preserve the essence of real Delhi. Their residential projects in Delhi like DLF King's Court and DLF Capital Greens are known for comprising innovations in terms of technology & structural design; DLF has been committed to present high-quality construction in luxury homes that provide a huge scope of recreation & rejuvenation.
A typical eco-system of Delhi that represents the ultimate balance of contemporary lifestyle and the happy facet of life within peripheries that grows and nurtures jointly is what you will get at residential communities like DLF Capital Greens. This is a community of like-minded people who motivate each other, enjoy their happiness together, and organized the community events like Holi Celebration, Lohri Celebration, Gurupurab, Diwali, New Year, and Independence Day, etc.
And the same you will experience in their new residential project DLF Midtown in Moti Nagar Delhi. This community is where you feel secure with your family, happiness in the air, and freshness in the surrounding. This is a perfect place to create valuable memories and enjoying happy moments.
Presenting 2, 3 and 4 BHK Apartments in 4 high-rise towers stand on a 6.7-acre land. This residential community is equipped with a clubhouse, gym, swimming pool, indoor & outdoor games, 24X7 securities, etc. One of the biggest USPs of DLF One Midtown is its position adjacent to 100 acres of green, which means inhabitants will get fresh air & a peaceful neighborhood continuously. At Moti Nagar on Shivaji Marg Delhi, you are close to Metro Stations, Major Roads, Best Schools, Hospitals and Malls, etc.
In few words, luxury homes, dream lifestyles, peaceful surroundings, and well-developed neighborhoods are only a few advantages of living in DLF residential property. Hence, DLF Homes in Delhi is the best opportunity to live the best lifestyle in the best way.