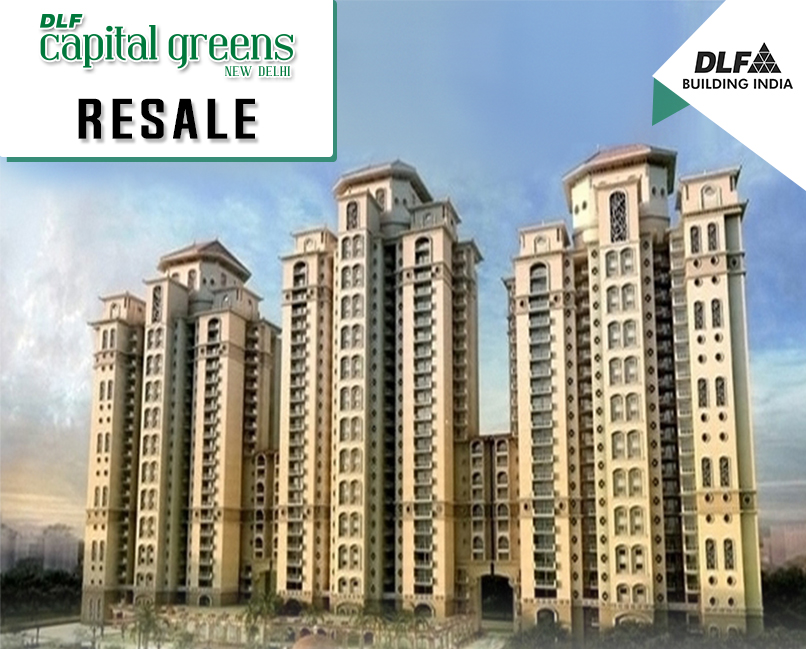 Buy Ready to Move and Resale Apartments in DLF Capital Greens, Delhi
When it comes to luxury living in Delhi DLF Ltd. has always been the winner among other developers in Delhi. Many projects under DLF have gaining applaud from the home buyers, and this time the dynamic DLF Ltd. is coming up with resale home.
DLF Is The Dynamic Name In Real Estate
DLF is known as one of the highly regarded developer in the real estate sector and has been established since 1946. This unbeatable brand name latterly became the largest public listed real estate company in India with residential, commercial and retail properties in 15 states and 24 cities.
The Developer has always delivered promising homes to the occupants and knows their taste; they always approach with something innovative, now it is coming up with DLF Capital Greens with a resale price.
DLF Capital Greens
This is the superb residential project which is located in Moti Nagar, Delhi
Providing the best palatial housing space and legion of amenities
The project is consisting of 23 high rise towers which is nestled on 33 acres of land where you can get the spaciously planned layout
Here you can find 2 BHK, 3 BHK and 4 BHK ready to move homes in resale price value, so come and get your dream space in this luxury project
The name of the project is enough to identify the luxury property; yes the DLF Capital Greens is the best green residence in West Delhi
Offering vast acres of healthy green space where you muster up positives vibes
Regarding amenities, the project is offering state-of-the-art services to offer the occupants outstanding facilities to live a well-pleased lifestyle
Why Planned in West Delhi?
West Delhi is mainly a residential zone. Further, it is known as the posh area, Pitampura, Rohini, Patel Nagar, Rajouri Garden, Punjabi Bagh and Paschim Vihar. On the other hand, West Delhi is the epicentre of commercial as well as industrial neighbourhood so getting a space in this developing area will give high-yield profit to you.
Most Prominent Location in Moti Nagar
Moti Nagar holds legion of opportunities for business and the infrastructure nearby the area is rich. Numbers of reputed hospitals, schools, and commercial area cherish the position.
In addition to that, the area is in close proximity to adjoining metro stations and Moti Nagar metro station is the nearest among all. It is located on the blue line of the DMRC, so that commuters can easily commute to the workplace.
Things To Do When You Are in Moti Nagar
If you are planning for a gleeful hangout with friends, then nearby metro station places are in the top list for hassle-free travel. You can easily approach to Red Fort, Qutub Minar, Humayun's Tomb, Jantar Mantar and Jama Masjid.
Even, Moti Nagar market is famous for shopping, where you can go shopping within your budget and the street food in the area will satisfy your starvation. The area is bearing many restaurants, cafes, and open restaurants but the street food taste is above all.
Final Thought
DLF Capital Greens is the address that is planned to perfect inside and designed the nature outside so one enjoy the actual luxury in one address.