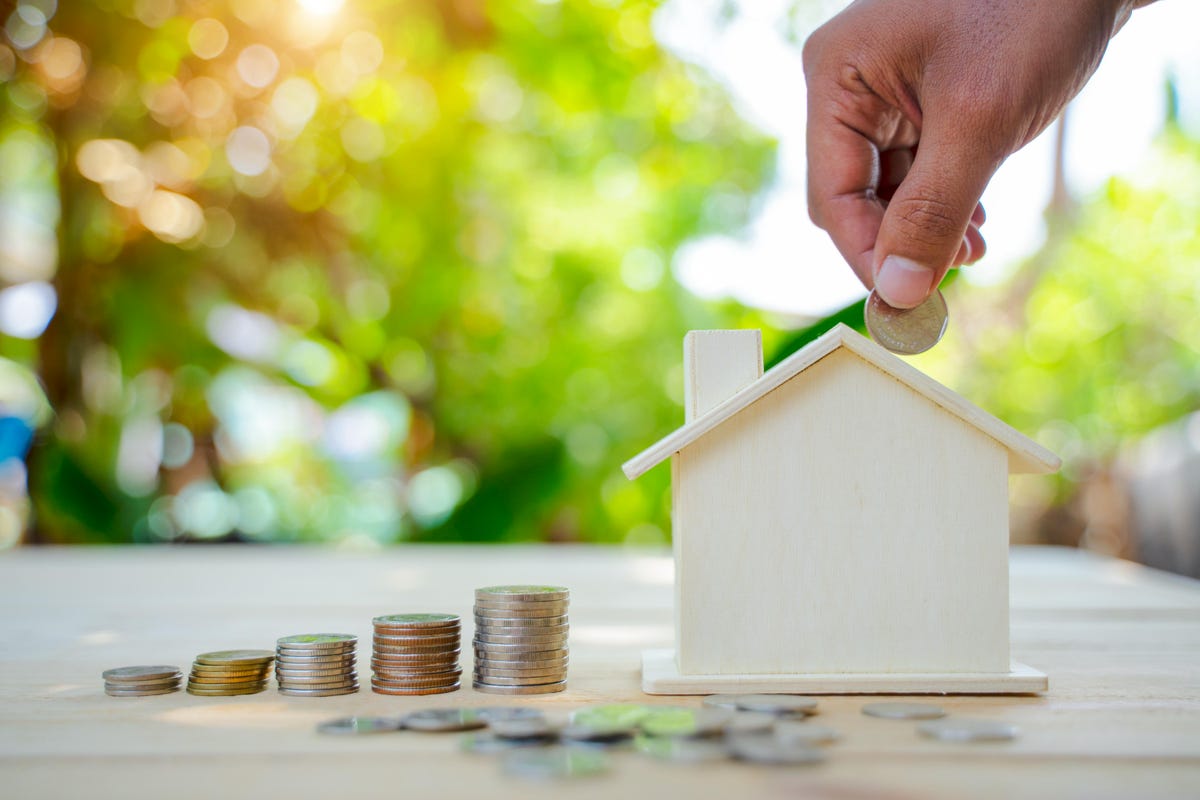 Why Real Estate Is A Successful Investment In India?
According to NITI Aayog by 2040, Indian Real Estate will grow to Rs.65, 000Cr. (US$1.72 billion) from Rs. 12000Cr. (US $ 1.72 billion) and it is expected to reach US $ 1trillion in market size by 2030 up from US$200 billion in 2021 and contribute 13 percent to the country's GDP by 2025.
When it comes to real estate Investment in India, the Real Estate sector is always preferred by various investors. There are various reasons or advantages that make Indian Real Estate a sound yet productive zone where one can invest their money.
Due to the increased in urbanization and rising household income, the demands for residential homes are highly escalating. In a recent report by Wisebiz (India's leading Real Estate Market Research) NRI Investment in India highly surged. Because for NRI real estate investment in India brings myriads of endless opportunities.
In a report by Wisebiz NRI has invested $13.3 billion in the Indian real estate market against the earlier estimates of $13.31 billion. And that makes India one of the top 10 price-appreciating housing markets internationally.
Some key factors that attract investors to invest in Indian Real Estate, let's have a close look:-
1. Robust Demand
It is expected that real estate demand is increasing by 15-18 million sq. ft by 2025 according to Savills India. Similarly, the retail real estate stock is also expecting a growth of 28% to 82 million sq. ft by 2023. Moreover, the rapid increase in urbanization and rising household income are other major reasons that surge the demand for residential property.
2. Attractive Opportunities
As per ICRA estimates, Indian firms are expected to raise Rs. 3.5 trillion (US$ 48 billion) through infrastructure and real estate investment trusts in 2022, as compared with raised funds that are US$29 billion to date.
Moreover, many private market investors have started investing in the Indian real estate sector with Rs. 3.8 lakh crore (US$ 50 billion) and they are seeking to invest an additional of Rs. 1.7 lakh crore (US$ 22 billion) by 2030.
3. Policy Support
There are various policies ordained by the government which encourage home buyers to purchase a home as per their budget. Moreover, low-interest rates, the introduction of different schemes such as:-
PMAY (Pradhan Mantri Aawas Yojna) for the weaker section of the society. In this Yojana home, buyers will get the affordability and also get a subsidy of up to Rs. 2.67 lakh on a home loan. This scheme gives special preferences to women and senior citizens.
Haryana Housing Board Scheme stated by the Haryana states Govt. This is another affordable housing scheme for the economic and weaker section of the society, where it offers freehold residential and commercial plots.
Kerala Housing Board Scheme is another affordable housing Scheme by the Kerala Govt. to help the home buyers.
The Maharashtra Housing And Area Development Scheme – MHADA housing schemes offer affordable housing options.
Delhi Development Authority Housing Scheme – This is associated with PMAY's credit-linked subsidy scheme. Under this scheme, apartments are reserved for war widows, disabled person, EX-serviceman and SC/ST individuals.
4. Increasing Investments
India has registered a worth of US$ 2.4billion in real estate assets in the first –half of 2021 which has shown a growth of 52% YOY(Year-over-year). Moreover, in India construction is the third-largest sector in terms of FDI (Foreign Direct Investment) inflow. It has been estimated that FDI has a recorded worth of US$52.48 billion between April 2000 to December 2021.
On the other hand, investment in Indian Real Estate is quite lucrative, there are certain reasons that makes investment profitable. To understand it better give a look at below points:-
It's a Safe Investment Option
There are various investment options like the stock market, Gold Investment, crypto currency, Real Estate Investments and investment in banks generally come to mind. But choosing the wisest option may succeed in your investment.
You can't rely on the stock market because it rises and falls from time to time and you can assure whether your money would return or not. Similarly, in Gold investment, there is some uncertainty related to storage and sometimes theft case is associated with it which makes such investment quite unreliable.
And when it comes to investing in homes then surely there are chances that will give some amount of profit but not like investment in the real estate sector.
Real Estate witnessing continuous growth in the last few years and the implementation of RERA helps to reduce home interest loans. Moreover, some government policies also help a lot. Complete legal proof of each document will help you out from the illegal allegation you found.
Certainly, Real Estate is a rapidly growing sector because of huge demand. Moreover, continuous growth of market, forthcoming residential as well as commercial spaces are also growing in different cities indicating positive. To understand it better Read carefully No 1. Point above.
High Potential For Growth
India's most cities are in the developing stage and rapidly growing. Many international companies established their office in those cities which may surge employment opportunities. And suppose any employed person purchases a home under RERA registered then under section 24 of the Income Tax Act they can avail of capital gains tax exemption.
High Return Over Investment
Investment in real estate is always associated with higher returns because demands for homes are continually rising amongst home buyers. Whether it is rent or resale apartments in any situation you will grab ample benefits. If you are reselling the property then surely you will get countless returns. Suppose if your property is in good location then it will boost the value of the property and chances are more that you will get a higher return.
If you are a first-time home buyer you can save up to Rs. 1.5 lakh on the principal amount under section 80C, up to 2 lakh on the interest payable under section 24. These tax savings may help lower your investment cost and make the investment more affordable.
To Sum it Up
Positively, investment in Indian Real Estate is the best place to park your money and indeed you will enjoy and get benefited from successful investment for the rest of the years. So live the luxury, experience the unique theme-based living, enjoy the location and leave a legacy behind for your loved one.